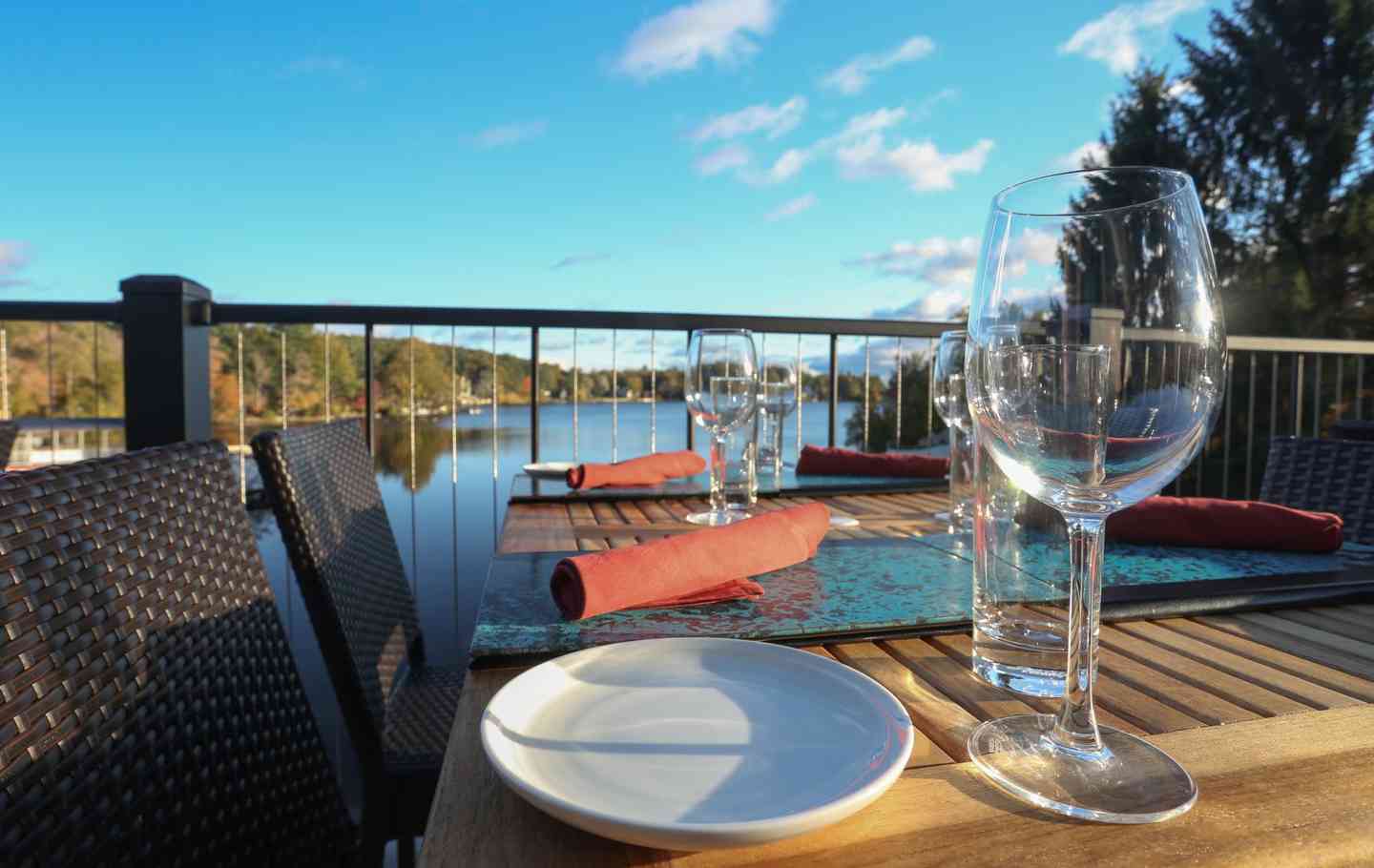 FAQ
Please visit our COVID-19 FAQ page for the latest information relating to Indian Ranch, the Campground, and Samuel Slater's Restaurant
How do I make a reservation?
You can make a reservation through our Open Table profile - here!
What are your hours?
Our hours are:
Friday from 4:00 PM – 8:00 PM
Saturdays from 4:00 PM – 8:00 PM
Sunday from 4:00 PM – 8:00 PM
Please note, we will be reopening for dine-in service in the coming weeks and will be available for private parties and functions that comply with local and state guidelines.

Can I park my boat at Indian Ranch if I'm eating at the restaurant?
There are 8 boat slips available for boats to park on a first come first served basis. Boats must be parked in designated restaurant spots ONLY otherwise they will be towed.
Do you have vegan, vegetarian and/or gluten-free options?
Everything in Samuel Slater's Restaurant is made in-house from scratch. If you need an item customized to accommodate a dietary restriction, please let your server know and we will do what we can to accommodate.

We welcome your feedback and ideas – let us know what you think by emailing us at feedback@samuelslaters.com