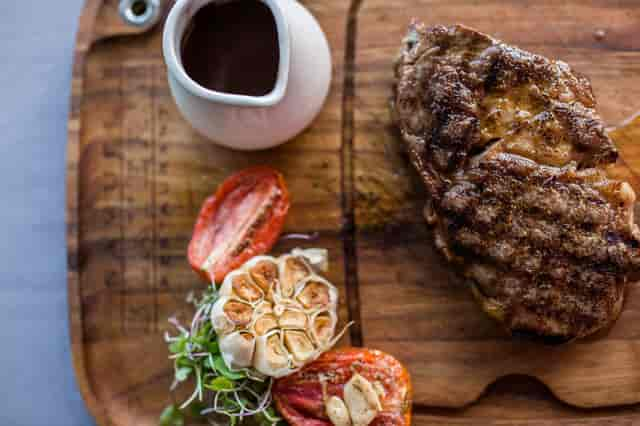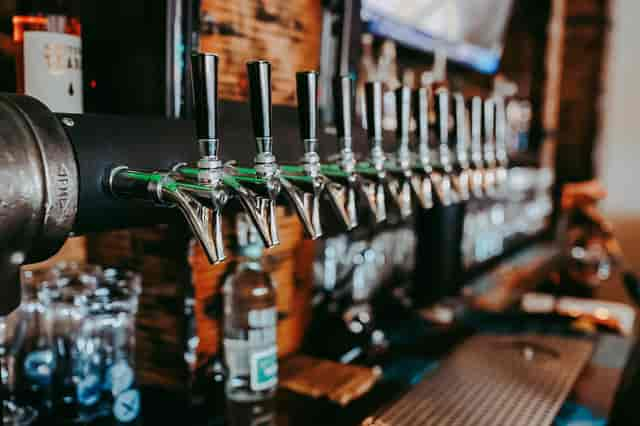 Samuel Slater's Restaurant
Webster, MA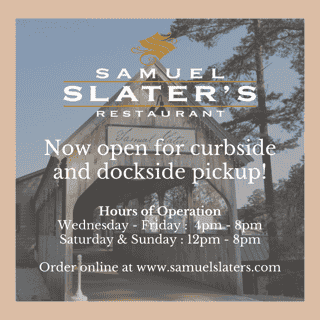 Now Open for Curbside and Dockside Pickup!
Click below to order. On the online ordering page, select the appropriate menu from the dropdown in the top right.

We will package up your meal and deliver right to your car or boat. No need to get out of your vehicle or come in contact with anyone. Just give us a call when you arrive!

For Curbside pickup, please follow the signs when you arrive at Indian Ranch. When you arrive, please call 508-943-1639 for pickup. 

For Dockside pickup, please pull into one of the slips on the outermost section of our marina. 
The slips are numbered. Please note what slip number you are in when you call for your order. 
Call 508-943-1639 and we will deliver the order to you.

For Gift Card orders, select the desired amount and include your mailing address in the Special Instructions if you would like your gift card mailed. Gift cards can be picked up at the restaurant during takeout hours.
About
Named after the former Webster, MA resident and "Father of the American Industrial Revolution," Samuel Slater's Restaurant is Indian Ranch's flagship restaurant sitting on the shores of Lake Chargoggagoggmanchauggagoggchaubunagungamaugg. Offering Modern American Cuisine, Samuel Slater's brings a new dining experience to Webster, MA sure to impress your taste buds. Our menu includes a variety of steaks, chops, and seafood all prepared using only the best quality ingredients available. Our dining room is designed with conversation in mind – our open kitchen encourages interaction between guests and the chefs preparing their food and our bar is custom built to be inviting and encouraging a communal experience with friends and family. In addition to our indoor dining room, our restaurant has retractable Nano glass windows that open up to a wraparound patio and to a beautiful view of Webster Lake.
Webster
200 Gore Road
Webster, MA 01570

Wednesday - Friday:
4:00 pm - 8:00 pm
Saturday - Sunday:
12:00 pm - 8:00 pm